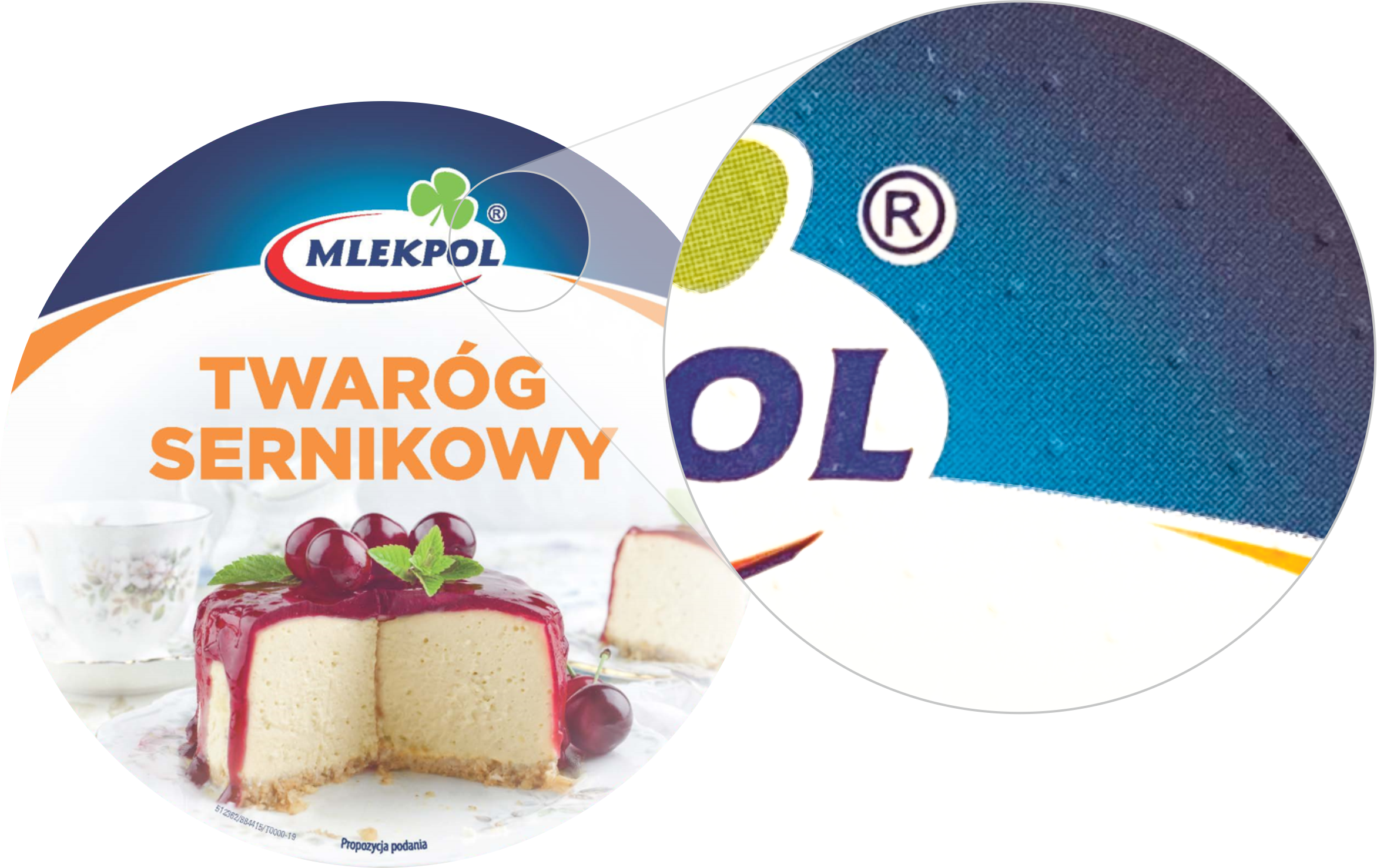 Plastic labels with a embossing for easy separation and with convex information. As a result of the implementation of the investment project, including the implementation of a new production technology, we have introduced to our offer a new innovative product, in the form of labels with a embossing, facilitating separation when used for injection molds and with convex information.
The labels, due to the delicate deformation of the surfaces obtained in parallel with the print, are bound to each other at a distance. The method after heat treatment, which takes place in the form of injection molding, the effect of distortions disappears without a trace and has no effect on the readability of the labels in its use. In addition, the labels offered may have a permanently linked convex sharing service (Braille or any other customer assessment option). The convex form may contain information on e.g. product composition, production / classification date, production series, etc.
The product subject to all applicable regulations for packaging for contact with resin should be considered.
We want to include the innovative features we offer, i.e.:
the possibility of including convex information on the label (e.g. Braille), ease of label separation in the packaging production process,
reduction of raw material consumption by packaging producers (customers),eliminating plastics in the form of printing powder in the final product,
the advantage of our labels is the possibility of complete processing in the recycling process.
In addition, we provide:
tightness of the top labels,
tightness of the top labels,
high functional qualities (easy to break),
high aesthetic values
The product was introduced to the offer as a result of the project entitled "Implementation of innovative production technology of embossing plastic labels", project number POIR.03.02.02-00-1666 / 18, as part of the project implementation 3.2.2 "Loan for technological innovations" with the Intelligent Development Operational Program for 2014-2020 co-financed from the resources of the Regional Development Fund.