Company machines Heildelberg has always been irreplaceable in printing, therefore, offering the highest level in printing, we decided to invest in machine Speedmaster XL 75 UV LED.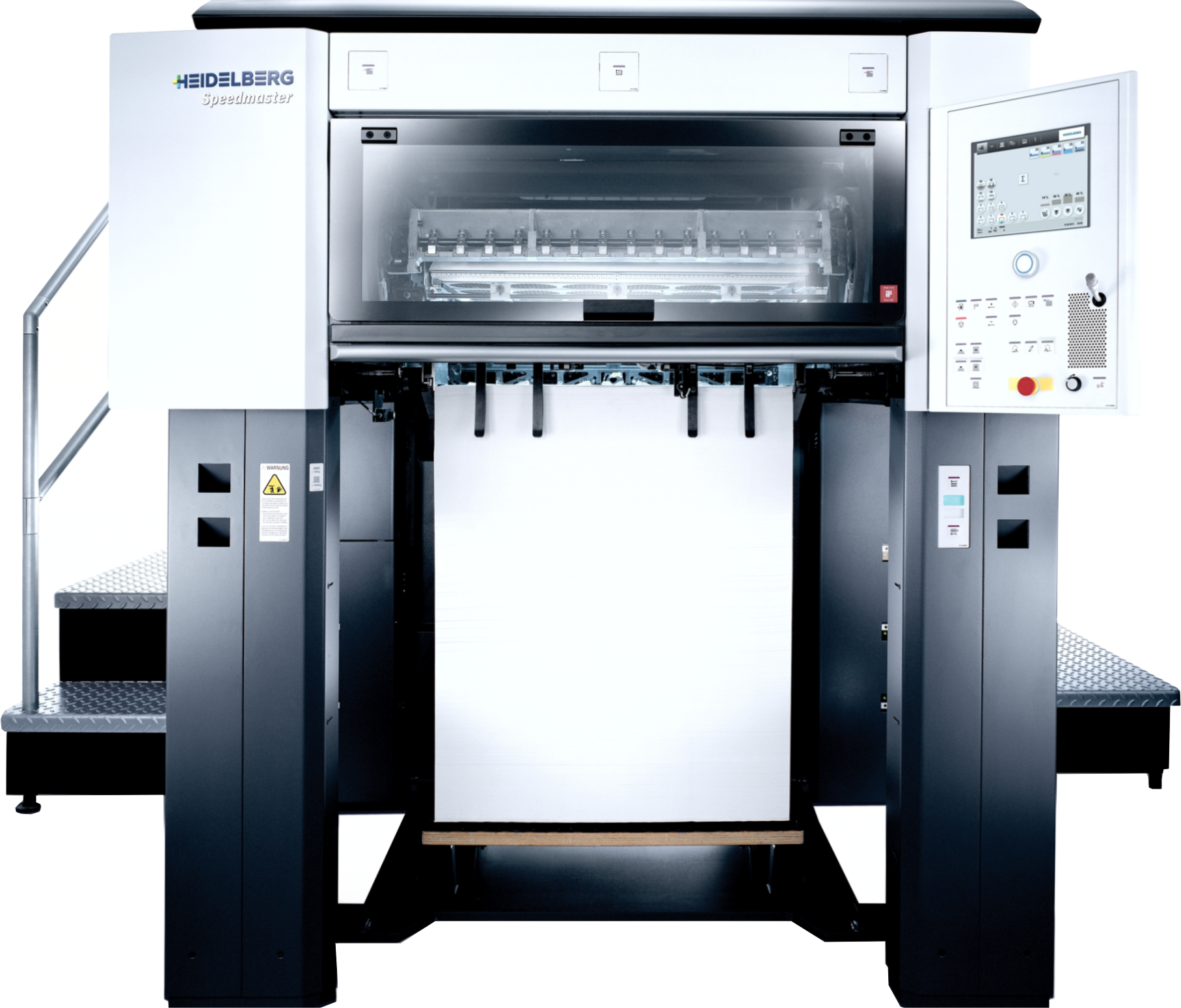 Speedmaster XL 75
8-color, printing up to B2 format
fast service and support from Heidelberg
the highest print quality
we use LED UV printing for all types of labels
We are able to cut any label shape regardless of the type of packaging, thanks to the Koenig&Bauer Rapida 106 rotary die cutter
Format max B1
Uncompromising productivity and economic efficiency
Faster order changes thanks to simultaneous preparation processes
Leading technology from feeder to delivery
stacking system without DriveTronic SIS side brand
DriveTronic SPC simultaneous printing plate change system
Change of Flying JobChange orders in seconds
High quality will be ensured by our paint mixing plant, thanks to which we can prepare any color quickly and precisely. The ability to accurately and repeatably simulate the print with the IGT C1-5 saves valuable time and avoids machine downtime.